Diaphonised Fish Earrings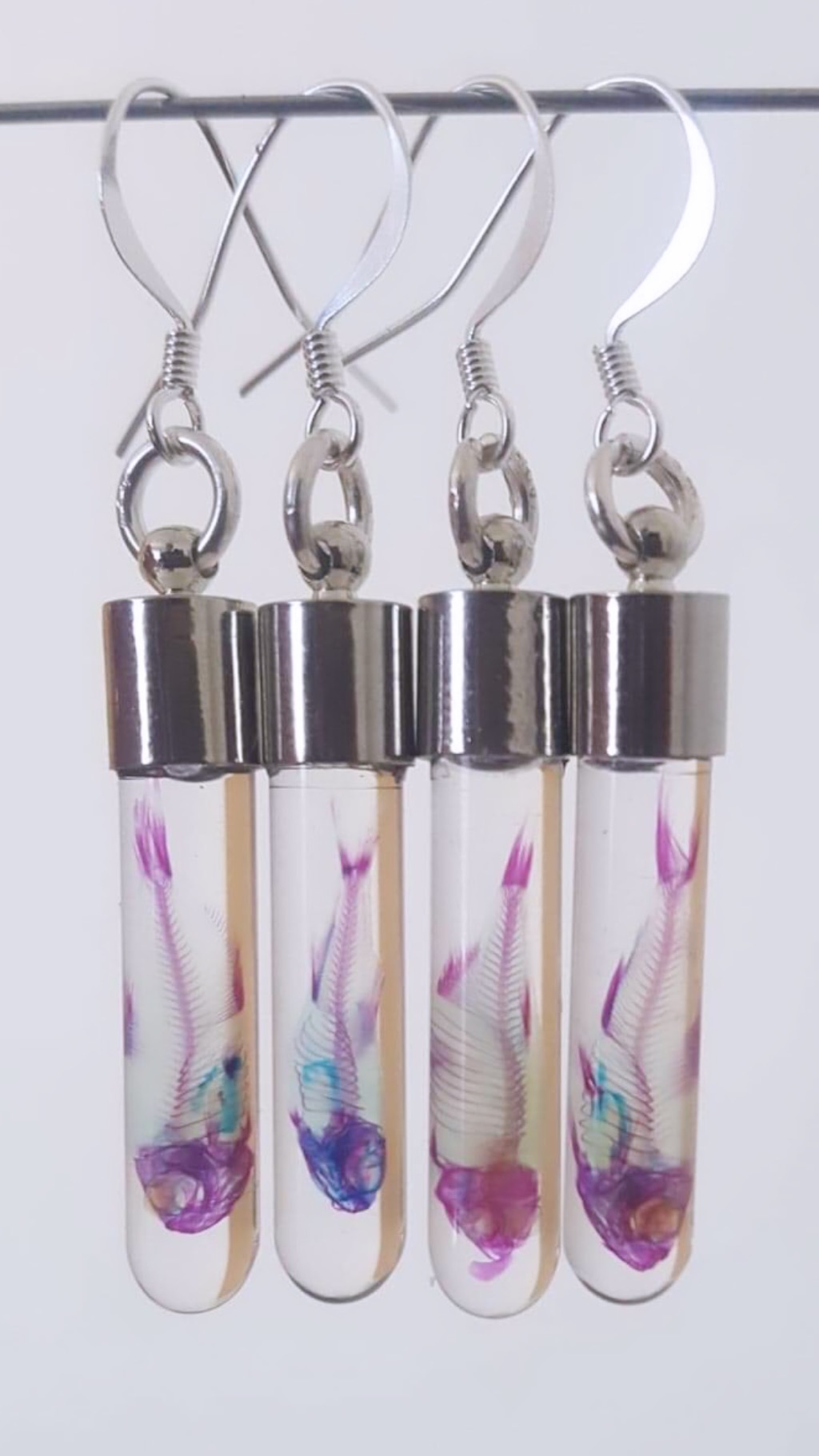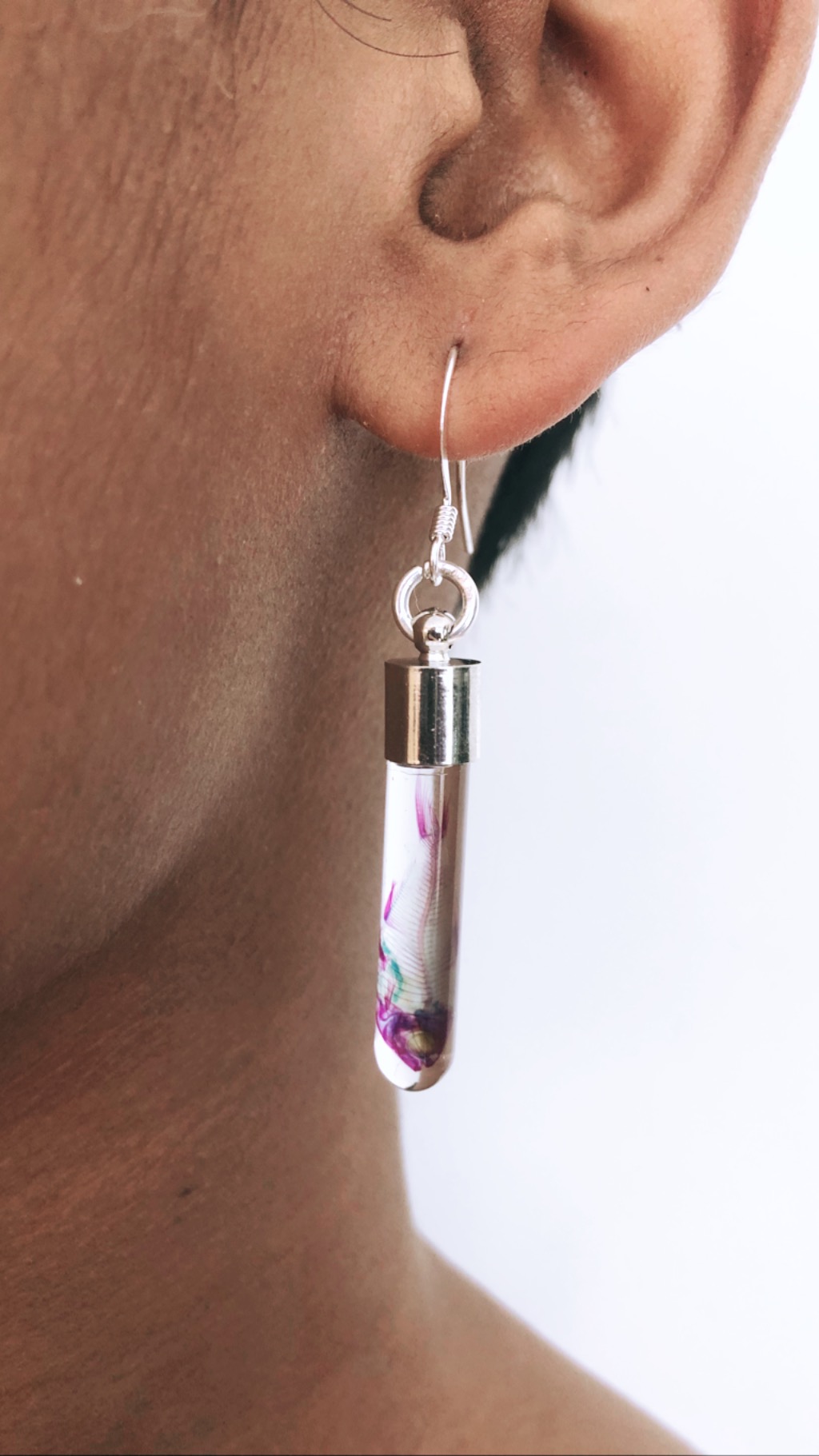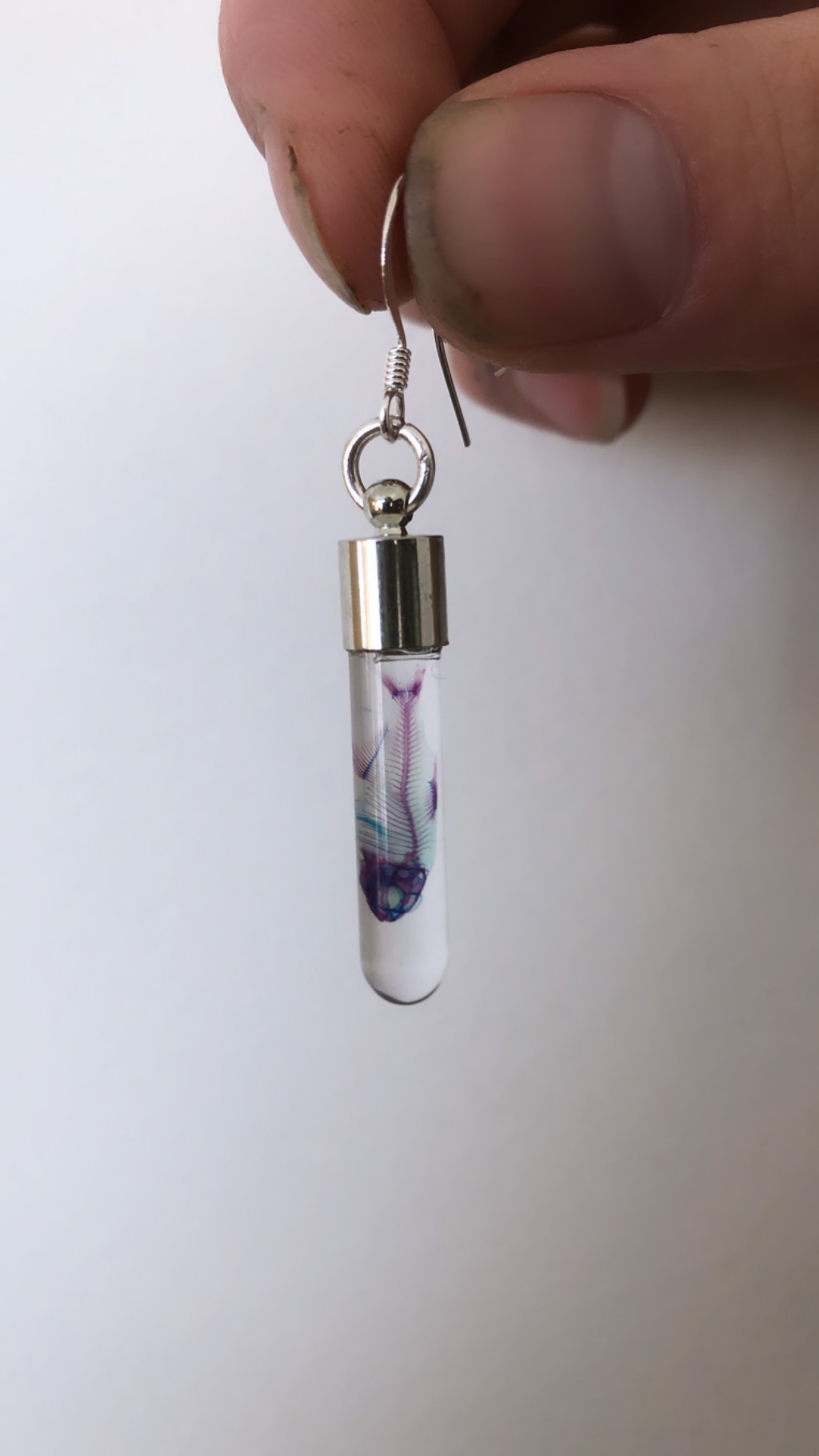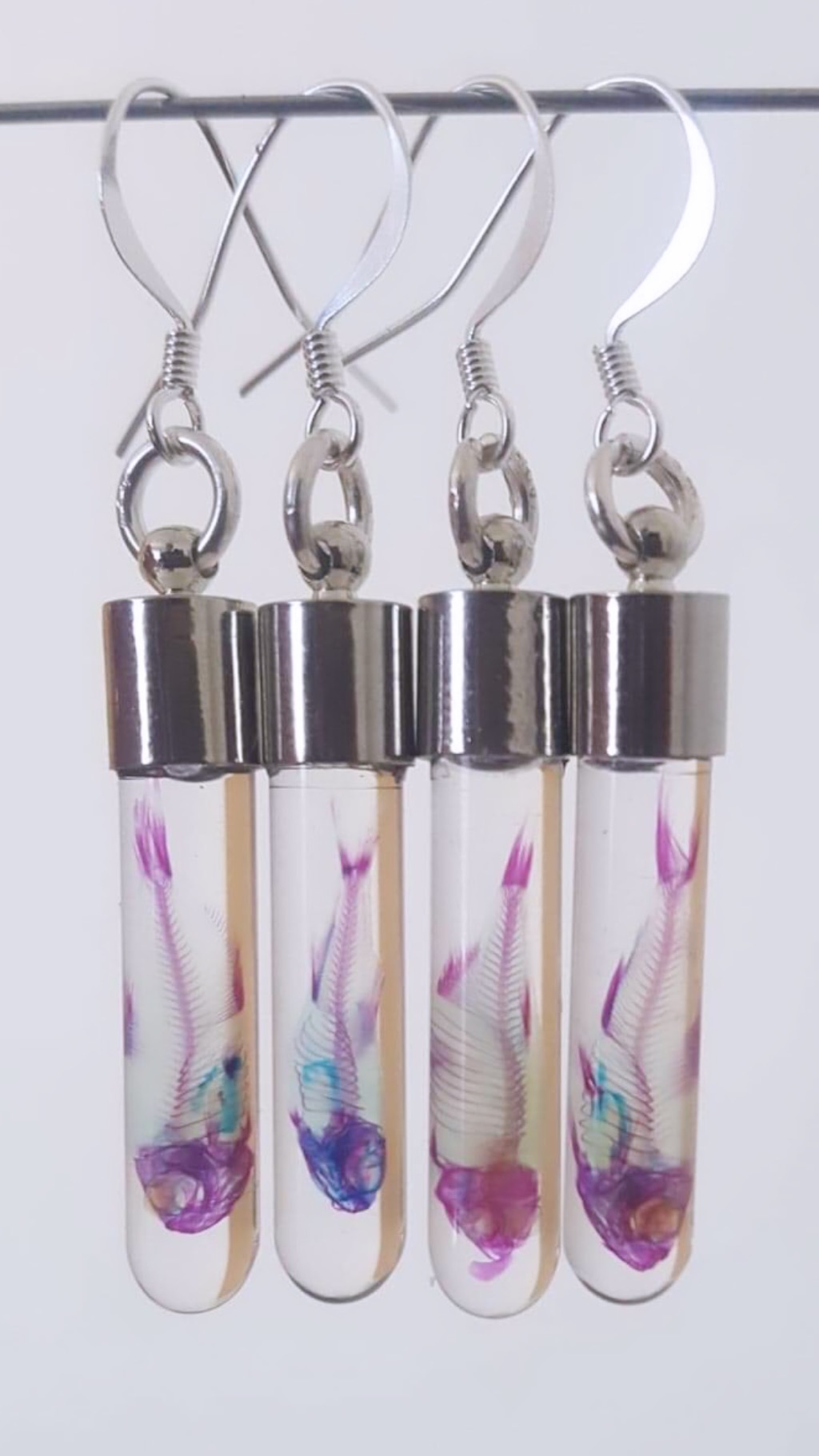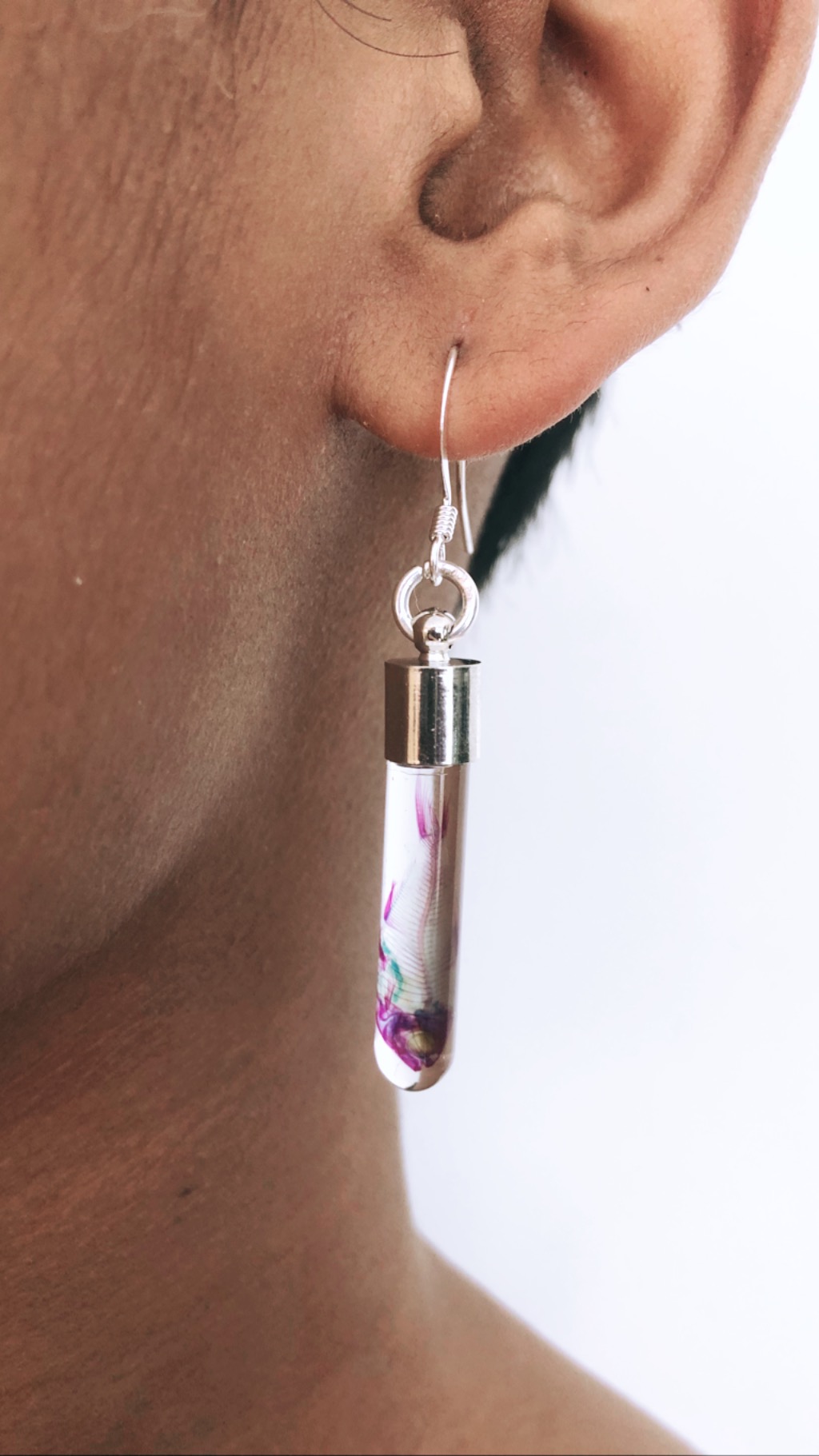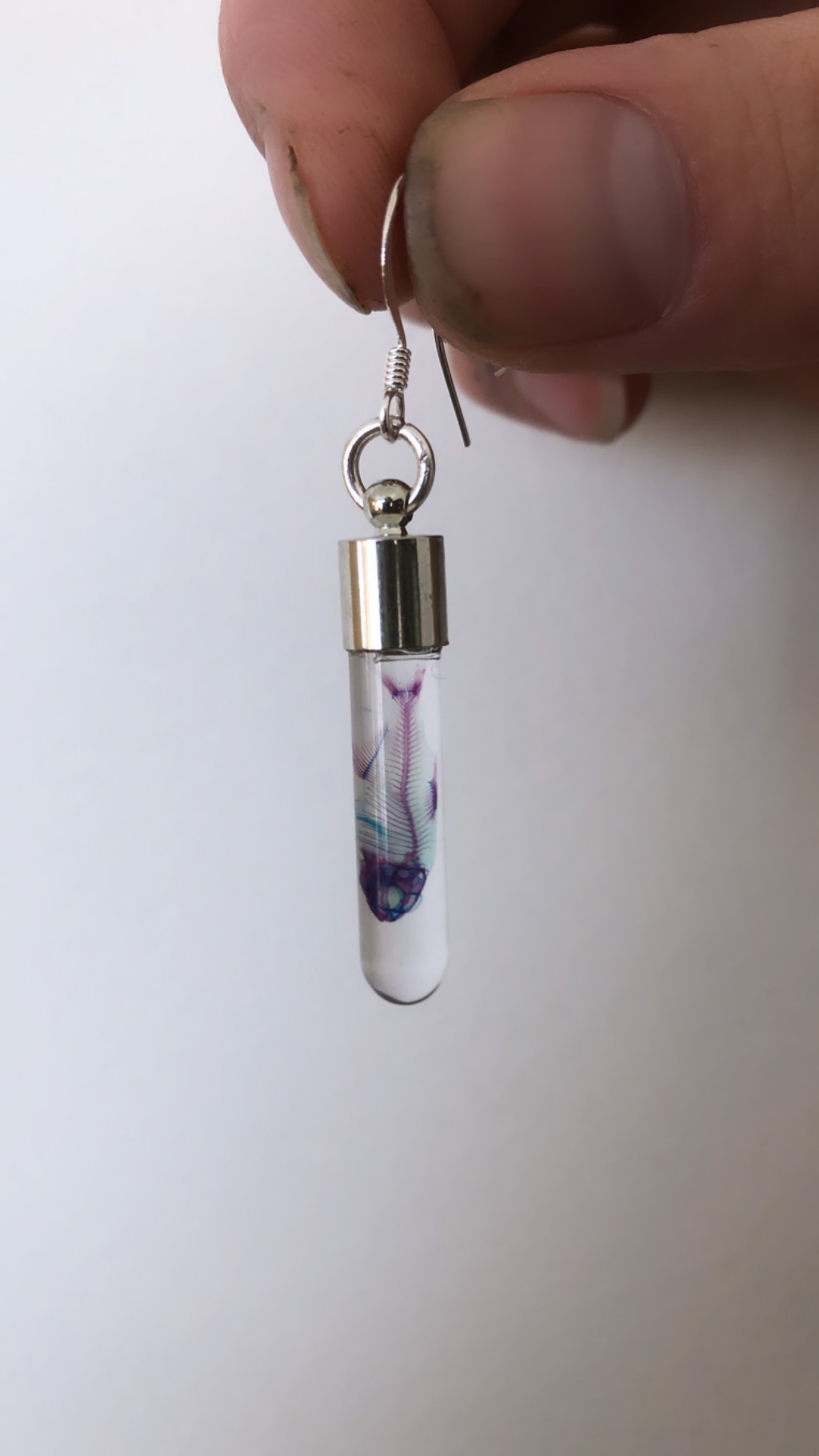 Diaphonised Fish Earrings
These test-tube style earrings each contain a whole tiny diaphonised fish. I'm not 100% sure of the species, and there are a few different species, but I think they're predominantly young tetras.
Each pair will be of the same fish and matched for size. As always in nature, there will be some minor variation between each pair, though I will be doing my best to match them as closely as possible!
The earring hooks are surgical stainless steel.

These are also available as individual pendants/earrings. As a pendant the hook is replaced by a larger jump ring.